Far from abandoning the Republican insurgency and stepping away from politics, the GOP megadonor is freeing himself to be more involved.
By
Zachary Mider and
Joshua Green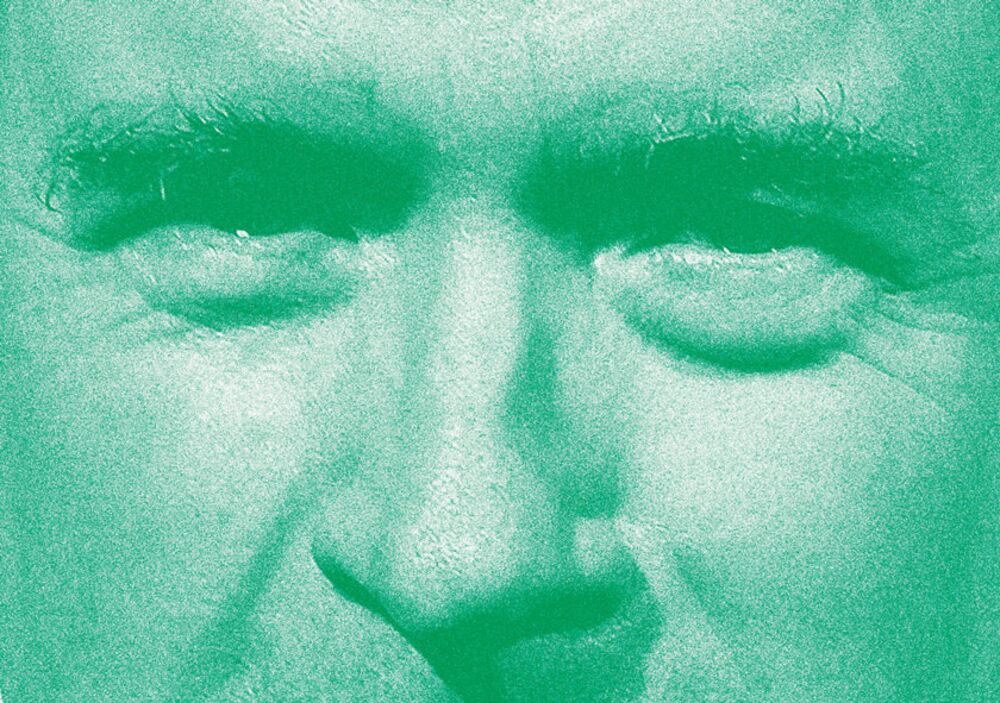 Mercer.
When it landed on the morning of Nov. 2, the statement from hedge fund manager and Republican megadonor Robert Mercer read like a
goodbye letter
. Not only was he stepping down as co-chief executive officer of his New York hedge fund
Renaissance Technologies LLC
, but he also was selling his stake in Breitbart News and renouncing his support for Milo Yiannopoulos, the
alt-right provocateur
he'd previously funded. Mercer even seemed to distance himself from the man his political fortunes are most tied to—his longtime adviser, Breitbart Chairman and
former
White House strategist Steve Bannon. "From time to time, I do discuss politics with him," Mercer wrote of Bannon. "However, I make my own decisions with respect to whom I support politically. Those decisions do not always align with Mr. Bannon's."
It was a rare public statement from the famously reticent, 71-year-old computer scientist, one that left Washington and Wall Street buzzing over whether the man who essentially
bankrolled the nationalist insurgency
that put
Donald Trump
in the White House was having second thoughts.
Among Mercer's adversaries, his words were read as a rebuke of Bannon and a break from his nationalist politics. "I think this is a perfect testimony to the toxicity of Steve Bannon and what he's trying to do to the Republican Party," says Josh Holmes, former chief of staff to Senate Majority Leader Mitch McConnell, whom Bannon has
vowed to dethrone
by backing outside challengers in Republican primaries next year. An activist group that had been pressuring universities and retirement funds to pull their money from Renaissance to protest Mercer's political spending also saw the statement as vindication. "It seems like our work is done" pressuring Renaissance investors over Mercer's role, says a representative of
Sleeping Giants
, a group of anonymous activists that, since forming after last year's election, says it has persuaded thousands of companies to stop advertising on Breitbart, arguing the site promotes racism.
A rift with Mercer would certainly complicate Bannon's latest assault on the GOP establishment. Mercer has been Bannon's main patron since they first met in 2011. But a split may not be what's happening. Viewed in a broader context, Mercer's announcement suggests that, far from abandoning the Republican insurgency and stepping away from politics, he's freeing himself to be more involved. Two sources familiar with his thinking say his decision to reduce his role at Renaissance is part of a plan to participate more aggressively in Republican Party politics ahead of the pivotal midterm elections. Mercer did not respond to requests for comment.
More than anything, Mercer's statement is a confirmation of his outsize influence in conservative politics—and the trouble that created for him inside Renaissance. Although the recent campaign to pressure investors to pull money from Renaissance likely hadn't caused it serious financial harm, it did promise to keep the
notoriously secretive
trading firm in the spotlight. In recent months,
Jim Simons
, Renaissance's 79-year-old founder and a major donor to Democratic causes,
urged Mercer to step down
, according to two people familiar with the matter. Simons wasn't as concerned about the financial impact of Mercer's activities as he was about their effect on the firm's morale and recruiting efforts. "I appreciated Bob's willingness to take this step," Simons said on Nov. 6 while attending a fundraiser for the New York Public Library.
Trump's election established Mercer and his middle daughter,
Rebekah
, as the preeminent patrons of the party's anti-establishment wing. They've channeled family money into a series of interlocking causes overseen by Bannon. In addition to Breitbart, there's the
Government Accountability Institute
, a research group established in 2012 whose president, Peter Schweizer, wrote the best-selling 2015 book Clinton Cash, which tarnished Hillary Clinton ahead of the 2016 presidential election. There's also
Cambridge Analytica
, a data and analytics firm used by the Trump campaign, and Glittering Steel LLC, the production company run by Rebekah and Bannon that makes
movies
and political ads. The Mercers even helped install Bannon atop the Trump campaign during its final stretch. In December, surrounded by hundreds of guests at
Mercer's mansion
overlooking Long Island Sound, the president-elect thanked the father-daughter duo in person.
Like conservative industrialists
Charles
and
David Koch
and liberal investor
George Soros
, Mercer has become so well-known that opponents use his name as a bludgeon. In early November, a TV ad from the New York State Democratic Committee flashed Robert and Rebekah Mercer's faces on the screen, noting their donation to a Republican candidate in a county race and describing them as "the same people who bankrolled Trump's social media bot army and Steve Bannon's extremist Breitbart News."
For Renaissance, the notoriety has been unprecedented and unwelcome. In February, one Renaissance partner, David Magerman, went public with his criticism of Mercer. "His views show contempt for the social safety net that he doesn't need, but many Americans do," Magerman told the
Wall Street Journal
. He later filed a
lawsuit
alleging that Mercer had made "racist comments." Renaissance is contesting the suit, and Mercer in his Nov. 2 statement vehemently denied any racial prejudice.
By stepping down as co-CEO and leaving the firm's board, Mercer takes the heat off his colleagues, even though he plans to continue working alongside them as a researcher. Selling his Breitbart stake may blunt attacks, too, though the holding will stay in the family—he's selling it to his three daughters, formalizing an existing arrangement. Rebekah has always taken the lead in dealing with Breitbart. Also, the Mercers have never marched in lockstep with Bannon. Under Bannon's direction, Breitbart News championed Trump last year, while Mercer bought some $13 million worth of ads for Texas Senator Ted Cruz, switching to Trump only after he'd won the GOP nomination. This year, Mercer contributed the maximum amount to House Speaker Paul Ryan, a frequent target of Breitbart's venom. And Mercer and his wife have poured more than $1.6 million into Republican Party accounts.
Mercer apparently sat out the Republican Senate primary in Alabama this year, where Bannon's candidate, Roy Moore, defeated a challenger heavily funded by the party establishment. But in other states, Mercer has backed Bannon's slate of candidates hostile to McConnell. In Arizona, he gave $300,000 to a PAC supporting Kelli Ward, a hard-right former state senator who was mounting an attack on incumbent Senator Jeff Flake. Rather than face Ward, Flake announced plans to
retire
at the end of his term. In Mississippi, Mercer put $50,000 behind Chris McDaniel, who calls Senator Roger Wicker one of McConnell's "merry band of yes men" and is considering
challenging him
next year.
In November, as part of his effort to spark a revolt against McConnell and his establishment GOP allies, Bannon is giving speeches in Michigan, New Hampshire, and South Carolina. He's recruiting renegade candidates to challenge every Republican member of the Senate
up for election in 2018
, save for Cruz. While it's unclear whether Mercer will continue to put money behind Bannon's hand-picked candidates, he doesn't appear to be retreating from electoral battles. "His critics are going to be disappointed because, at the end of the day, Bob is going to continue fighting for what he believes in," says Brent Bozell, whose conservative
Media Research Center
is funded by Mercer. "This is a man who could have chosen a long time ago to sail away on his yacht and not worry about a thing."
Mercer family 2017 political donations
$1m
Rob Astorino, incumbent Westchester County executive in New York, who lost on Nov. 7
$668k
Republican National Committee
$475k
National Republican Senatorial Committee
$475k
National Republican Congressional Committee
$300k
Kelli Ward, a Bannon-endorsed candidate for Senate in Arizona
$150k
Attack ads against Democratic Senator Elizabeth Warren
$50k
Chris McDaniel, considering a primary run against Republican Senator Roger Wicker in Mississippi
BOTTOM LINE - As publicity-shy Republican megadonor Robert Mercer relinquishes his management role at Renaissance Technologies, questions arise about his political agenda.