Facebook founder, who called it 'crazy' to suggest misinformation on site affected voters, describes change of heart as company provides ad content to Congress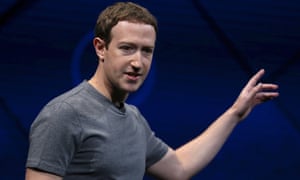 Mark Zuckerberg said he should not have been 'dismissive' of concerns over the 2016 election. Photograph: Justin Sullivan/Getty Images
Mark Zuckerberg
said he regretted dismissing concerns about the Facebook's role in influencing the US presidential race, his latest acknowledgement that misinformation on the platform has affected elections.
Shortly after Trump's surprise victory, the Facebook CEO had
brushed aside charges that Facebook had had an impact on the race
, calling it a "pretty crazy idea" and saying that voters "make decisions based on their lived experience". But in a
post
Wednesday directly responding to Donald Trump's
tweet
labeling Facebook "anti-Trump", Zuckerberg expressed remorse for his earlier statements rejecting concerns about the dangers of
propaganda and fake news on Facebook
.
Russia's election ad campaign shows Facebook's biggest problem is Facebook
Julia Carrie Wong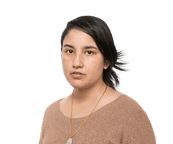 Read more
"After the election, I made a comment that I thought the idea misinformation on
Facebook
changed the outcome of the election was a crazy idea. Calling that crazy was dismissive and I regret it," the founder wrote, offering his first public admission that his initial remarks were off-base. "This is too important an issue to be dismissive."
Facebook's role in the election has faced close scrutiny in recent weeks following the company's disclosure that a
Russian-based influence operation
had purchased $100,000 in ads to promote divisive political and social messages during the presidential campaign, prompting the company to agree last week to
provide the contents of 3,000 ads to Congress
.
The Russian ads spread controversial views on topics such as immigration and race and promoted 470 "inauthentic" pages and accounts, according to Facebook's own description. The disclosure has added fuel to the findings of US intelligence officials that Russia was involved in
influencing Trump's race against Hillary Clinton
.
Leaks this week have further suggested that the ads
targeted groups
like Black Lives Matter in an effort to exploit racial divisions and may have
focused on audiences in specific locations
, including Ferguson and Baltimore, the center of major police brutality protests.
Facebook
has become
increasingly important in a
special counsel's investigation
of potential collusion between the Kremlin and Trump associates, prompting the president to directly attack Facebook and
dismiss
the scandal as a "hoax".
Addressing the president's latest tweet, Zuckerberg wrote: "Trump says Facebook is against him. Liberals say we helped Trump. Both sides are upset about ideas and content they don't like. That's what running a platform for all ideas looks like."
Although the CEO has continued to try to present Facebook as a neutral platform, evidence has repeatedly suggested that propagandists have
exploited
the site to promote pro-Trump views, with the majority of top-performing false election stories during the campaign
favoring the Republican candidate
.
Zuckerberg, who has dismissed rumors that he
plans to run for president in 2020
, has increasingly weighed in on politics and publicly opposed a number of Trump's policies. The CEO was
critical of Trump's anti-immigration rhetoric
during the campaign and recently
doubled down on his opposition
to the president's decision to
end a program
protecting undocumented immigrants brought to the US as children.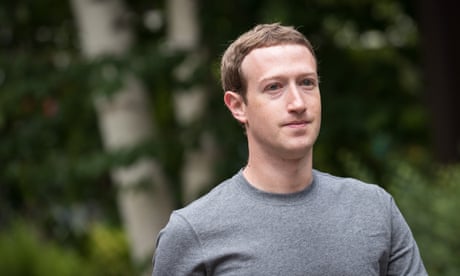 Mark Zuckerberg defends Daca in livestreamed interview with Dreamers
Read more
Zuckerberg's latest post once again tried to paint Facebook as a force for good in the election, noting that candidates communicated directly with tens of millions of followers each day and that the social network helped register people to vote.
Critics, however, have argued that Facebook is not doing enough and allows propaganda to spread with a model that depends on
huge profits from cheap and easy ads
purchased without any sales staff reviewing them.
Facebook has faced backlash for influencing politics across the globe. The
Guardian reported
earlier this year that a series of Conservative party attack ads in the UK were sent to voters in a key marginal constituency, utilizing dummy Facebook accounts.
Facebook also admitted last week that it had
designated a Rohingya insurgent group
a "dangerous organization" that should be censored, meaning it was silencing a group opposing Myanmar's military, which has been accused by a United Nations official of "ethnic cleansing".
Last week, the CEO said Facebook was "working to ensure the integrity of the German elections" and had taken actions against "thousands" of fake accounts. Facebook officials
announced Wednesday
that the company had removed "tens of thousands" of fake accounts in Germany in the month before the election and claimed that it planned to expand its partnerships with election commissions around the world.