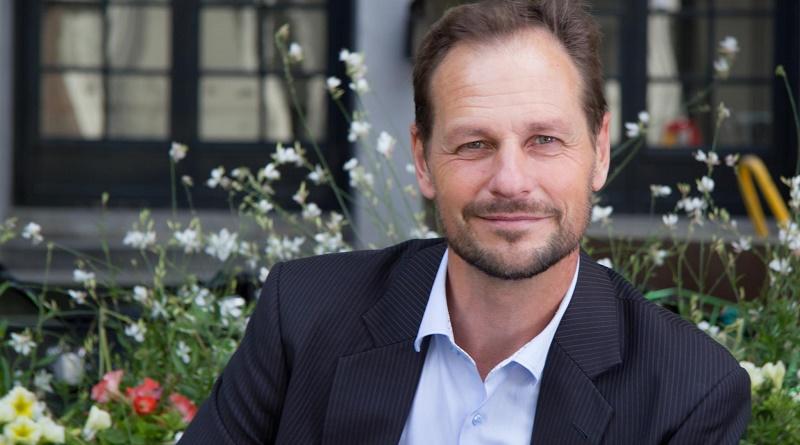 Nikolaj Lubanski, Director of Talent Attraction at Copenhagen Capacity, in this interview tells us how the Danish capital approaches the challenging task of attracting and retaining international talent. He also shares useful advice on how to succeed in talent attraction. Learn how, through innovating their talent attraction management systems, cities can benefit from the broader trends and changes currently taking place.
Copenhagen's strategy to attract international skilled talent;
Why a strong city reputation is not enough to attract international talent;
How Copenhagen Capacity works with and benefits from the city's tourism marketing;
The key to talent attraction success;
Major trends in talent attraction and retention.
Nikolaj, as Copenhagen's "Chief Talent Attractor", what experiences did you bring back home to Denmark, after having been working and living in the Czech Republic and Germany?
Most importantly, an international mindset. In my posting in the Czech Republic, I went on the journey we are sending our international professionals on. An exciting journey but also a challenging one, if you don't have a network at your destination and cannot find the needed assistance to settle in. That's why we have a strong focus on assisting international talent when moving to
Denmark
.
Copenhagen frequently appears in the top 10 of city reputation rankings. Why does the city need a program and entity to help it attract skilled talent from abroad?
You can't passively be waiting for talent to eventually shift their gaze towards Copenhagen because of its positive reputation. You must actively encourage the mobilization of qualified talent in a very targeted direction. To do so, we present them with compelling propositions of tangible jobs for internationals. And we provide educational programs for international students to ensure that they are exposed to the opportunities and resources that Copenhagen has to offer.
From your experience, which criteria are the most important for city managers and marketers to get right, in order to attract talent?
I think there are two main issues:
First, you need to have a well-functioning talent ecosystem, or Talent Attraction Management system.
It is not enough to be good at attracting talent. You also need to be capable of welcoming them and guiding them into having a great life in your city. If you do not do a good job in the latter part, your city's attractiveness will eventually be hampered.
Secondly, you need to be authentic in the sense that you need to base your attraction on real values and assets of your city. If we promise international talent great weather in Copenhagen year round, we will disappoint quite some.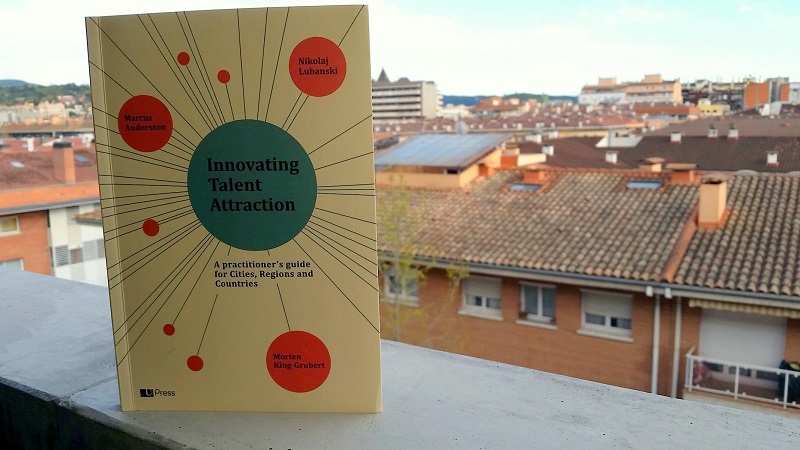 You recently co-authored the book Innovating Talent Attraction. In a nutshell, which innovations does the book propose? Which changes to the status quo are in order?
The book presents a
practitioner's guide on how to form a strategy and develop operational activities in order to attract and retain international competences
. Questions we address are: What is it that your city or region has to offer? Is it the jobs that give unique career possibilities? Is it the lifestyle that makes your region something special? The options are numerous and it might not just be one factor that makes you stand out – ­and standing out is the key.
So basically, the innovations lie in either renewing the methods and processes for attracting talent and/or in the way you make your talent destination visible in a world where lots of countries, regions and cities are trying to get the attention of the world's bright minds.
In your view, can place branding programs be effective tools for attracting talent to cities or countries?
Yes, because they are not only used as tools to stand out in a very competitive playing field. They also act as a point of reference into the identity of the place.
We take advantage of Greater Copenhagen's place branding programs by promoting Denmark's unique work-life balance, and drawing attention to industry clusters in need of foreign talent.
Place branding without a concrete offer to the internationals will not work. It needs to go hand in hand with an attractive value proposition.
Often in place branding, tourism marketing campaigns are the loudest and most visible message we receive. Does your talent attraction work benefit from this, or is it a burden?
Place branding efforts are essential in attracting international talent. The branding of Denmark and our talent attraction activities in Copenhagen Capacity contribute to the same
storytelling
: The story of a unique culture, management practices and work-life balance but also a story of a clean, safe and livable city of
Copenhagen
.
We work closely together with Wonderful Copenhagen, the tourism organisation of Copenhagen, and benefit greatly from the work they do.
Your key lessons from your work so far linked to city branding? Which trends do you observe?
One key lesson is the importance of standing out, being "authentic" and at the same time staying original. Being authentic should be understood as identifying the unique qualities of your place, be it a city or region, and by coordinated efforts of stakeholders involved in strategy formation. Make sure that these become embedded into the broader talent attraction strategy.
Talent attraction and retention is moving from the national to the regional and city level. The need for combining talent attraction with place branding adds to this tendency – cities are becoming more known than countries.
Therefore, we need systematic talent attraction strategies with effective attraction campaigns and strong talent ambassador networks at home and abroad.
Thank you, Nikolaj.
Connect with Nikolaj Lubanski on
LinkedIn
or learn more about the work of Copenhagen Capacity
here
.