The Lord of the Rings actor, who grew up in Argentina, films internet clip Mauricio Macri a 'neoliberal braggart' over rumored changes to film financing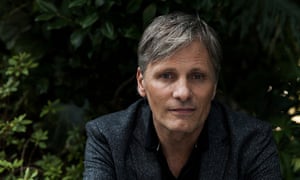 Viggo Mortensen's 33-second YouTube video has gone viral in Argentina but the culture minister says the Danish-American actor is 'very ill-informed' about the country's cinema. Photograph: Emily Berl/Getty Images
At the climax of the epic movie trilogy Lord of the Rings, Viggo Mortensen rallies his dispirited comrades with a stirring call to arms delivered on horseback at the Black Gate of Mordor: "
This day, we fight!
"
This week, the Danish-American actor once again delivered a speech meant to breathe courage into his flagging crew.
But this time, his words were delivered in a somewhat gloomy internet video, and his enemy was not the Dark Lord and his hordes – it was the government of Argentina's conservative president, Mauricio Macri.
The 33-second clip
– in which Mortensen describes Macri as a "neoliberal braggart" – has gone viral across Argentina, and cast a spotlight on an increasingly bitter row over rumoured changes to the way the country's film industry is financed.
Mortensen, who grew up in
Argentina
, took aim at Macri and his culture minister, Pablo Avelutto, over a draft "digital convergence" bill with which Macri's government intends to update media legislation to cover online streaming entertainment.
Details of the bill have not been released, prompting speculation that the new legislation could involve cuts to state funding for the country's critically successful film industry.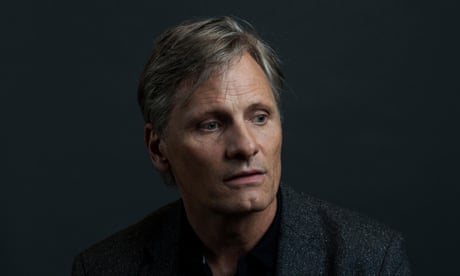 Viggo Mortensen on actors behaving like babies and why he won't vote for Hillary
Speaking in a light Argentinian accent, Mortensen said: "Argentinian cinema finances itself, and is a source of pride for all Argentinians. So, Macri, Avelluto and all you neoliberal braggarts: stop fucking around: say 'no' to the destruction of Argentinian cinema."
The culture minister said that the actor had misunderstood the new legislation. "I like
Viggo Mortensen
a lot," Avelutto told the Guardian. "I think he's a great actor. But he's very ill-informed about the situation of Argentinian cinema."
However, uncertainty over the new law – and Macri's recent dismissal of Alejandro Cacetta, the head of the National Institute of Cinema and Visual Arts (Incaa) – have prompted actors and directors to warn that the future of Argentina's film industry is at risk.
"State funding for the film industry comes from a 10% tax on cinema ticket sales and a slice of the licences paid by cable operators," said film producer Axel Kuschevatzky, president of the Argentinian Film Academy. "Some people in the film industry fear that the new digital convergence bill could affect that financing. So the industry is nervous."
About 100 films are made in Argentina each year, but the country punches above its weight on the international market and has won two Oscars for best foreign film.
Film director Luis Puenzo, who won the 1985 Academy Award for best foreign film with
The Official Story
, said he was concerned by the secrecy surrounding the bill. "This government is very pro-business so it wouldn't be surprising if they wished to ease the cost of licences for cable operators by slashing their contribution to the film fund," Puenzo told the Guardian.