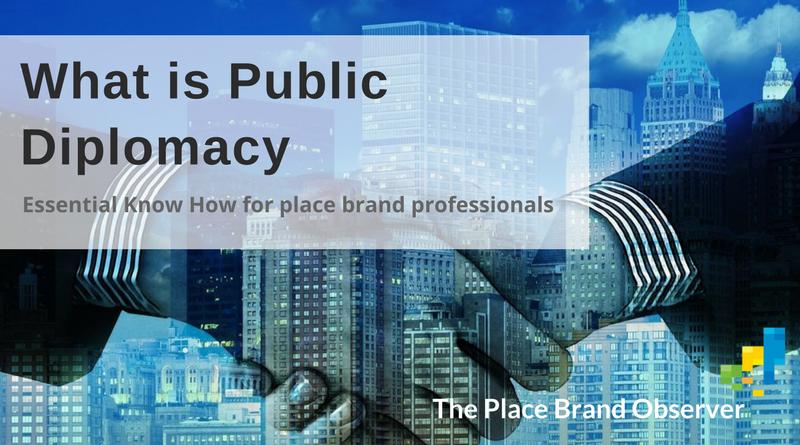 What is public diplomacy? And what does it have to do with
nation branding
? For public diplomats and political communication experts, the answer might be obvious. But since public diplomacy is becoming increasingly important for cities and regions, not just nation-states, we thought it would be a good idea to find out about latest thinking on the topic. So we invited Nick Cull, Professor of Public Diplomacy at University of Southern California, Annenberg, to share his thoughts.
Here's what Professor Cull had to say about the purpose and importance of public diplomacy in the 21st century.
Nick, what is public diplomacy (PD) about?
I argue that public diplomacy begins with listening and tell my students that the point is not to advance the independence on one country through public diplomacy, but to build an awareness of our mutual interdependence in an interconnected world, and to work for a common good.
States have come to understand that public diplomacy is all about relationships but the old propaganda approach is still so strong that they insist on thinking about 'winning'. Winning and relationships don't go together. Seeking to win your relationships is an excellent definition of a sociopath.
In the 21st century the PD professional needs to build relationships of value to all parties; seeking the 'win-win' scenario.
How important is public diplomacy in the 21st century?
I was struck by
Simon Anholt
's remark at the COP 16 climate summit in Cancun back in 2010 that there was only one super-power left on the planet — public opinion — and feel that fact alone means that public diplomacy must be central to the practice of international relations for the century ahead.
I see more players coming into the mix every year and consider cities and regions as among the most significant of these. I've been involved in the project to establish a global parliament of mayors, which is part of this process.
In your view, what does the future of public diplomacy look like?
I think that the future of public diplomacy lies in collaboration. No single player is rich enough or credible enough to 'go it alone' as the US or the USSR could do in the Cold War. Today actors need to arrange coalitions and partnerships around issues. This has happened in the past — the anti-Apartheid network of the 1970s and 80s is especially instructive — however I see this as the dominant mode of operation in the 21st century. Partners will include state, regional, commercial and NGO voices.
How does public diplomacy relate to the concept of nation branding?
Interestingly the concept of nation branding has added a domestic dimension to public diplomacy, as the best branding campaigns require listening at home as well as overseas, and sometimes that leads to communications interventions at home to 'maintain the quality of the brand.'
Learn more about the history of public diplomacy and nation branding in our
interview with Nick Cull
.
Latest public diplomacy insights:
Public diplomacy resources:
The
USC Center on Public Diplomacy
(California, USA) and
The Public Diplomat
are both excellent sources for latest public diplomacy news and thinking.